When it comes to using any kind of AI recruiting technology, return on investment (ROI) is an important concept.
It's easy to get carried away by the (very) cool features AI recruiting technology offers but these are redundant if they don't help move the needle.
That's why, in this blog, we outline the ROI of Curious Thing so you can better understand how our technology can help your recruiting outcomes.
Measuring ROI
First things first. Measuring ROI in any scenario starts with setting clear objectives.
These objectives should be set before you start shopping for an AI recruitment solution. This will make it easier to vet tools and determine whether they will help you transform your recruitment process for the better.
We've previously outlined our top tips for implementing an AI recruitment solution and defined 7 questions you should ask before investing in one.
If you aren't clear on your objectives yet, these blogs might help you define them.
What AI can and can't do
An AI recruiting solution can help solve some of your recruiting challenges but it's unlikely to solve them all.
Like any other piece of technology, AI recruiting solutions have strengths and drawbacks. Check out this infographic for an overview.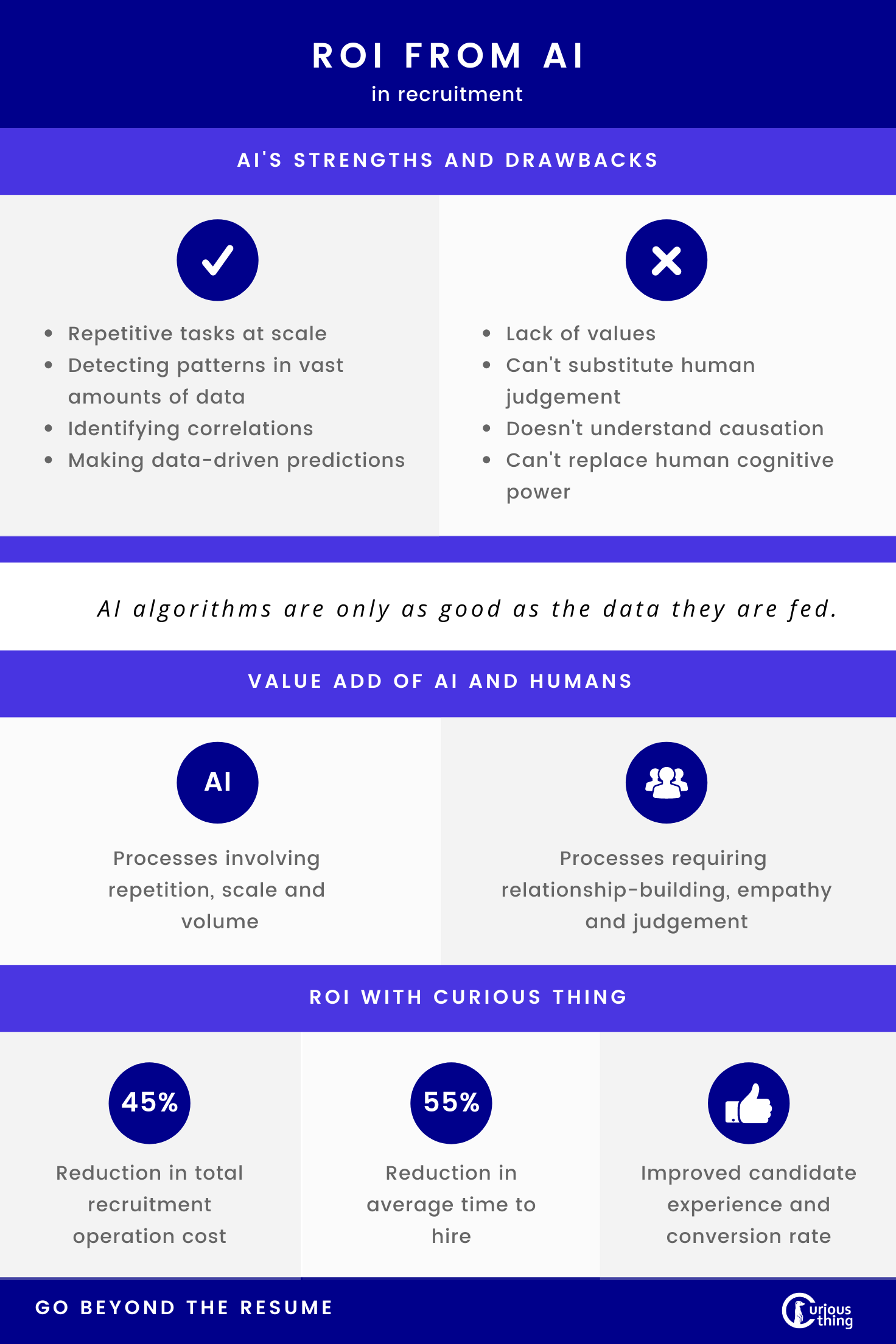 AI recruiting technology is the perfect solution to automate repetitive tasks like resume and phone screening. It also has the ability to collect, analyse and deliver vast amounts of data.
Curious Thing assesses candidate behaviour traits using AI voice technology and presents findings on an easy-to-navigate dashboard.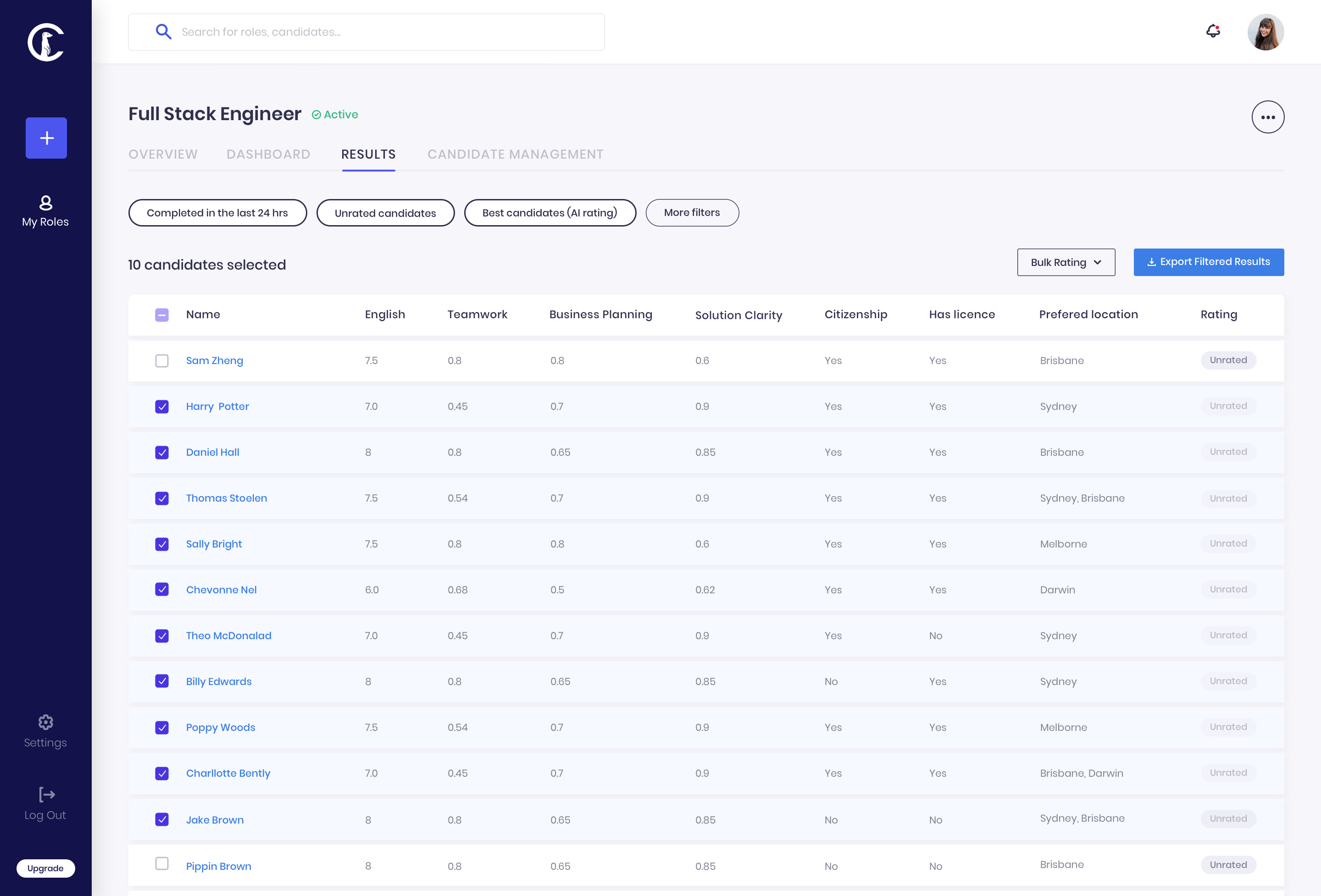 When recruiters log into their dashboard they can easily view candidate scores and see how they compare against each other. This makes creating shortlists much easier. It also allows recruiters to use more than a resume when screening candidates.
What our AI does not do is suggest which candidates should be shortlisted. That is a decision for the humans. Our AI also does not decide which behaviour traits to measure, this is all organised by recruiters beforehand.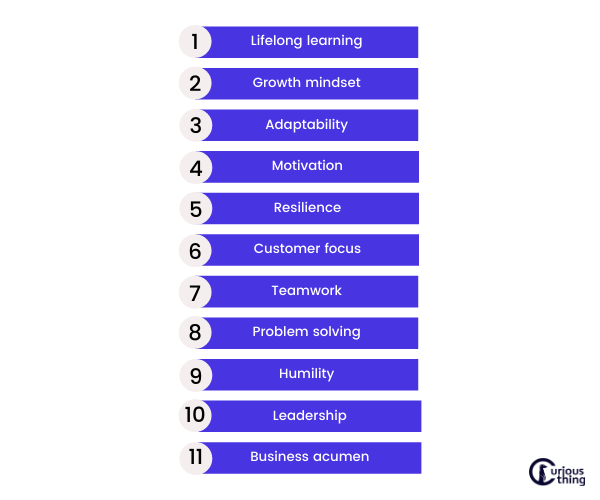 Basically, our AI candidate assessments are a tool to help humans to make decisions. Our AI does not make decisions for you. It's also worth noting, AI algorithms are only as good as the data they are fed so be sure to ask about this when considering AI tools and their potential ROI.
ROI from Curious Thing
Depending on your objectives, Curious Thing can deliver many kinds of ROI. For example, Racing and Wagering Western Australia (RWWA) wanted to screen for behaviour traits and improve their employer value proposition. Curious Thing helped them do both!
Rather than list every kind of ROI Curious Thing can provide, we will stick with our top three. Here they are.
1. Interview more candidates without increasing headcount
Whether you're screening a few hundred or several thousand candidates, Curious Thing increases efficiency by offering a consistent and streamlined process. Our AI can engage with candidates at any time and from anywhere allowing you to interview more people without additional work hours.
By adopting AI assessments, Stellar interviewed 100% of their candidates, reduced screening costs by 65%, and cut 26 hours of screening time a week!
They used this time for more strategic tasks like tailoring the next stage of their assessment process. In just 10 days, Stellar hired 500 people for their new contact centre.
2. Improve time-to-hire with better shortlisting
Assessing behavioural traits early in the recruitment process allows recruiters to make shortlists with more information in their arsenal.
Combine this with Curious Thing's ability to interview candidates remotely and at any time, and time-to-hire speeds up significantly.
In fact, we reduce time-to-hire by about 55%.
Here's how it works.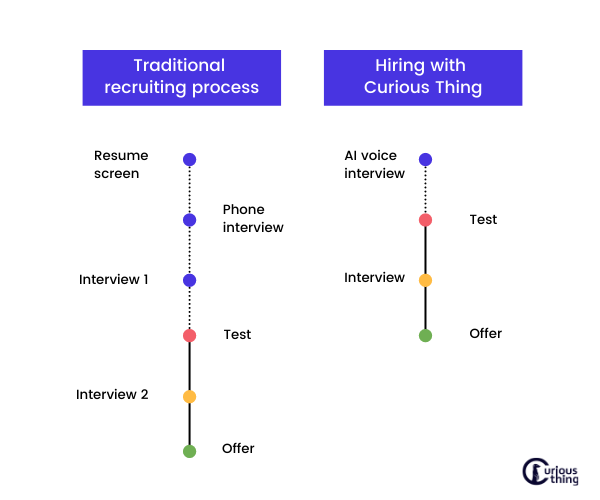 When hiring a Change Manager, RWWA screened candidates with Curious Thing and used the data provided to create shortlists and better tailor questions during the next round of interviews. The team's final choice was validated by the data and insights gained through the process.
3. Create a great candidate experience
While AI asking questions may sound impersonal, candidates love them! In fact, 86% of candidates strongly agree or agree that AI voice assessments provide a better experience compared to chat or video interviews.
Our AI is programmed to listen and ask follow-up questions which make candidates feel heard. The neutral nature of the AI also allows candidates to feel like they are getting a fair shot.
Here's what two candidates had to say about their experience.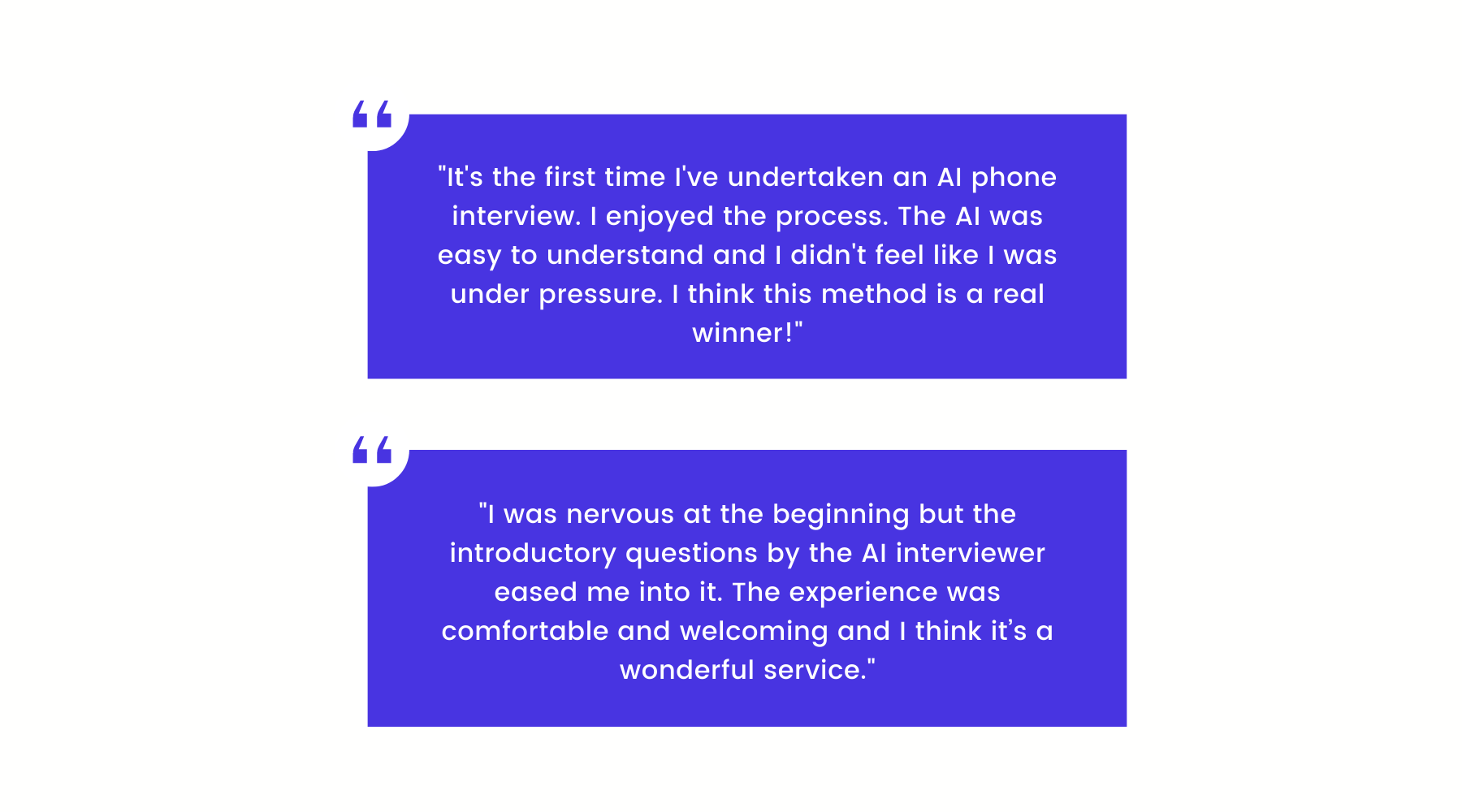 RPO service provider Viventis replaced resume assessments and manual phone screens with AI candidate assessments. In doing so, the team enhanced candidate experience, in turn improving the attendance rate for their next on-site assessment round from 20% to 100%.
Viventis also increased candidate conversion by 30%.
As a result, they surpassed their targets in just 6 weeks and saw a 125% increase in their hiring success rate.
Are we the right fit?
If you're looking to automate manual phone screens, use more data when shortlisting, improve speed-to-hire and enhance candidate experience, then Curious Thing might be the right addition to your tech stack.
Contact our team to learn more about how we can generate the right kind of ROI for your team.